About BISC
Beyond Inference Statistical Consulting, also known as BISC, is a statistics consulting service group serving researchers and R&D professionals in the health sciences. Our client base includes a large network of universities, medical researchers, businesses in the health/wellness field and pharmaceutical companies.
BISC provides research design, analysis, methods, and tools to support your investigative research and we typically utilize these analytic methods.
machine learning
generalized modeling
logistics regression
hierarchical linear modeling
propensity score modeling, and
structural equation modeling
WHO WE ARE
As our mission, BISC facilitates research projects and programs of high scientific rigor and statistical validity. We are committed to maintaining the exceptional scientific and ethical standards while providing timely and cost-effective services to you in you in a collaborative, collegial style.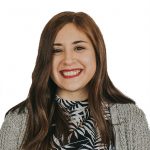 BISC Director, Alicia Lozano, is a rising collaborative researcher and statistical analyst at the University of Pennsylvania. In addition to the typical analytic methods, Alicia's expertise and experience includes latent class analysis, SAS and R programming, and preparation of grant proposals, statistical analysis plans (SAPs), and final reports. Alicia is a member of the American Statistical Association, as well as many other professional organizations.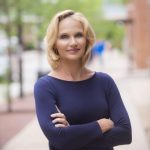 Our founder, Alexandra Hanlon, is a doctoral prepared collaborative statistician in the research community with over thirty years of experience. She is a professor at the University of Pennsylvania, and has extensive academic advising and mentoring experience. She continues to provide mentorship, as needed, to consulting statisticians working on BISC projects. Dr Hanlon's expertise lies in applied statistical methodological research, with an emphasis on study design, propensity score methods, longitudinal and survival modeling. As a collaborative research team member in academia and industry, Dr Hanlon has an outstanding record of productivity, with an impressive funding record and more than 300 published peer-reviewed journal articles. She is an active member of many professional organizations, including Chairman for the Council of Chapters Governing Board (COCGB) of the American Statistical Association.
The BISC mission is to facilitate research programs of high scientific rigor and statistical validity. We are committed to maintaining the highest scientific and ethical standards while providing timely and cost-effective services.
Our clients are comprised of universities, medical researchers, businesses, pharmaceutical companies, and graduate students in their dissertation phase of research. Clients include Weight Watchers, as well as investigators and students from the University of Pennsylvania, Stanford University, the University of Maryland, the university of Hawaii, the University of Delaware, Temple University College of Health Professions and School of Medicine, Helen F Graham Cancer Center, Fox Chase Cancer Center, Crozer Medical Center, and Johnson and Johnson, Inc.
WHERE WE ARE LOCATED
BISC is strategically located outside of the vibrant academic city of Philadelphia, PA and adjacent to top universities, teaching hospitals, clinical research centers and pharmaceutical headquarters. We create collaborative teams of PhD and masters' level statisticians, programmers, and clinical researchers to support your projects and draw expertise not only from the Atlantic corridor but from across the country.
Although much of our work is accomplished remotely, we are more than happy to travel to support your needs and preferences. If you are in the Greater Philadelphia region, contact us so that we may schedule a face-to-face consultation.
HOW TO CONTACT US
Please email us to schedule an appointment to discuss your research project needs. Include background and the nature of your project and best phone number.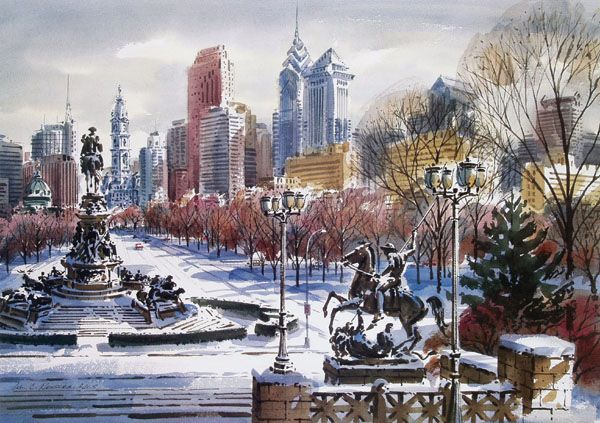 Academic Integrity Policy
At Beyond Inference, we consider our collaboration with graduate students as that of an educator/student relationship. We view the integrity of the academic process as the foundation for the advancement of knowledge. Specifically, our policy on data integrity and plagiarism follows.
Data Integrity
All data received by BISC for the purposes of analysis is assumed to consistent and correct. Altered data may not be used in academic research without prior authorization from the instructor or committee, as appropriate. Any data changes, as well as all data sources, must be documented and acknowledged in the final deliverable.
Citations
When referencing information from an outside source, the client must acknowledge the source from which the information was obtained. All references must be cited appropriately and according to the style guides applicable to the work in question. Original quotes must be denoted as such.
Plagiarism
Plagiarism is commonly understood as putting one's name on someone else's work. Academic institutions typically have explicit guidelines for reviewing and punishing plagiarism by students and faculty members. Original research is the heart of academic exploration, and accordingly BISC does not endorse the adoption of the efforts of others. All documents created by BISC team members are intended as educational tools to advance our clients' studies. These documents are not intended for submission by our clients, but rather to serve as tools to facilitate the completion of a research project.
Follow us on Social Media: